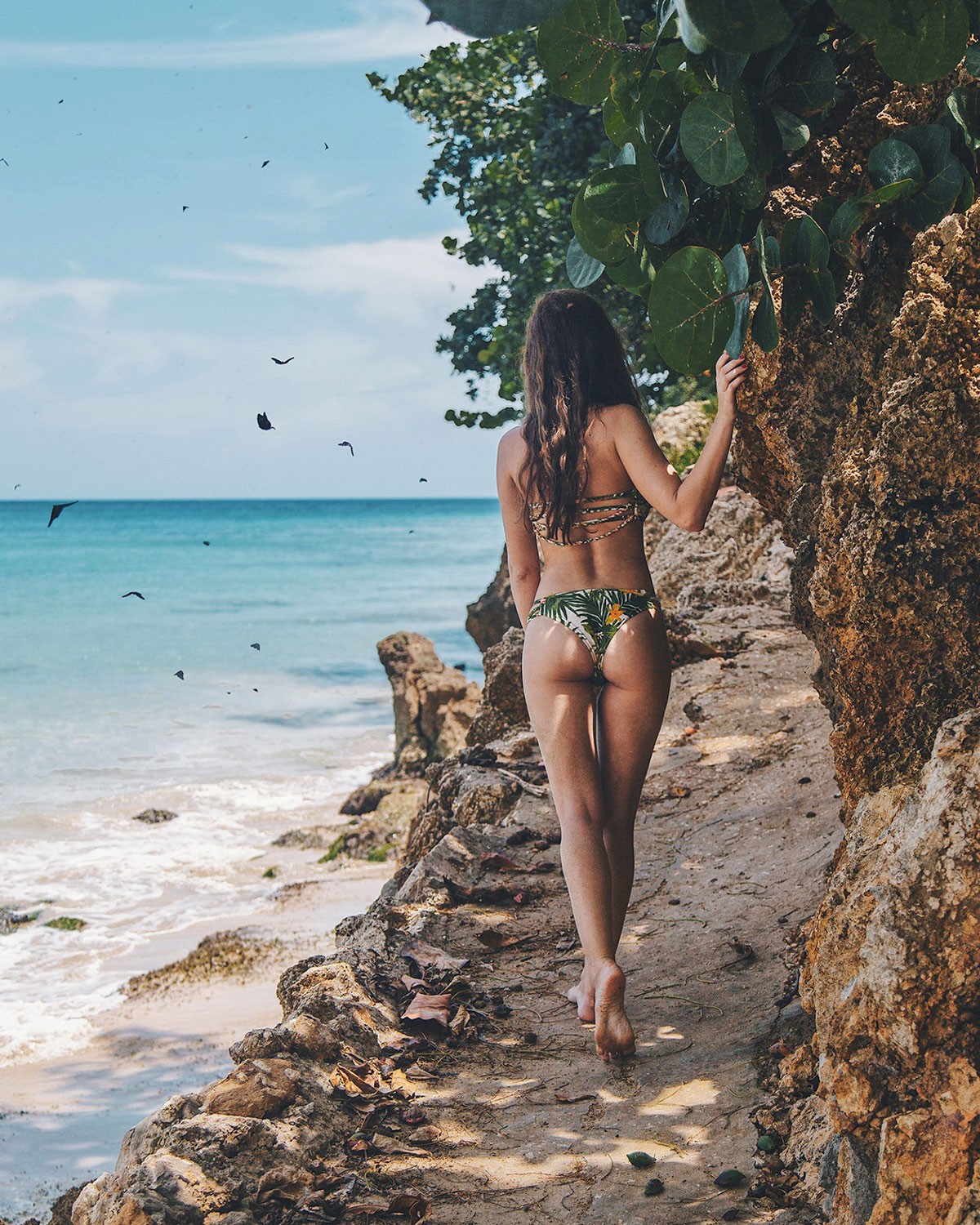 A Little Backstory On Me
If you look through my Instagram page you might wonder how I afford to travel so much. Do I come from a rich family? Trust fund? Won the lottery? Nothing along those lines. I get paid to travel.
I was born and grew up in a small town in Bulgaria (or to call it what it is – a village) with a population of about 3000 people and 5000 cows. Everyone in Parvenets knows each other and the general expectation is that you'll get married to your neighbor and move a couple houses down the street later.
At the age of 18, when most of my high school friends had already been accepted to colleges and universities in Bulgaria, I still had no idea what I wanted to do with my life. But I decided if I was going to college, it better be the best one!
I spent some time figuring out what the best college in the world is.
So I taught myself English in 4 months. I took all the exams and after a few more months of preparation I got into to Harvard with a full scholarship! Keep in mind I didn't even speak English before I decided I was going to do all of this… So here I was, going to one of the top universities in the world to study Economics in a language I had just learned.
But this didn't happen without sacrifices. For about a year I had no social life, I didn't go out at all and spent all my days studying, reading up about admission processes in the US, practicing for exams. I practiced a hundred new English words a day! And that was just before lunchtime, I was taking practice tests after lunch.
So yes, I went to an elite school, but I got there completely on my own through hard work and zero help from parents, connections or even a tutor. And that's what opened my eyes to everything else in life – I could do whatever I wanted, no matter how crazy impossible it seemed, as long as I worked hard for it.
That 9 to 5 Grind
Just a few years later I found myself in New York City snatching my dream job in the Business Planning department at Marc Jacobs living that The Devil Wears Prada lifestyle. I had a job a million girls would kill for, with all the perks – fashion shows, after parties, free designer clothes.
But I quickly realized I couldn't do this for too long. Although I loved the company and everyone I worked with, I was still sitting at a desk for 8 hours a day. I was crunching numbers and helping someone else turn their dream into reality. My job provided me with security and a comfortable lifestyle, which I was very thankful for. But it stifled my creativity and prevented me from spending more time on my true passions – photography and travel.
So I did what I always do and paved my own path. I couldn't imagine myself working another full time job, even as a photographer for a travel magazine or something similar, I wanted my freedom and flexibility to work on my own terms. So I built my own job through Instagram and became my own boss.
What Can You Learn From This?
There are thousands to millions of people who want to go to Harvard on a full scholarship, work at Marc Jacobs or get paid to travel. That's your competition. Your odds are small. But success is not about luck, it'a about picking your goal carefully and working hard towards it.
These are the 3 basic steps that have helped me achieve any goal I've had:
Pick something you're really passionate about
Back it up with work, work and more work
Don't forget to always aim high
No matter how crazy out of reach something seems, you won't be able to get there unless you think it's possible. But if you're truly passionate and ready to put in the work, anything is possible. Start thinking that.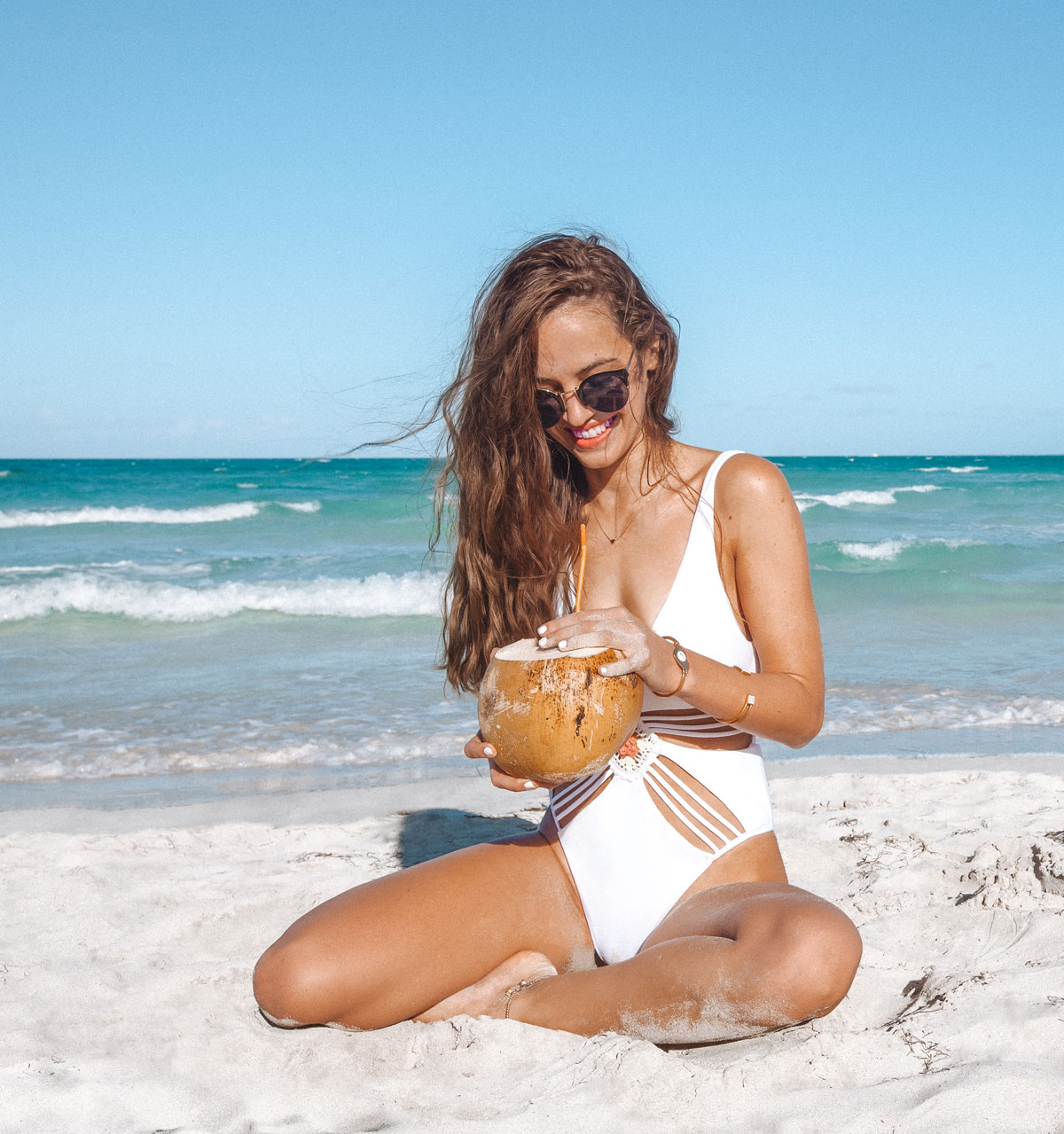 How I Grew My Instagram To 100,000 Followers While Having A Full Time Job 
There are many stories out there about jumping into the unknown, quitting your job to pursue your dreams and taking off to Asia with just a backpack and some minimal amount of money in the bank.
This is not that kind of story.
I don't believe people should quit their day jobs to pursue something like this without having any experience with travel photography, writing or working with brands, etc. hoping that if they invest in it, it will take off eventually. The field is very crowded and there is so much competition. So the amount of time you need to spend working on this before it even gets anywhere might not be worth it for everyone. You might find out that you don't have the right qualities for it or that you really just don't even enjoy it that much.
Be Creative. And Persistent.
So I started building the foundation while I was still working full time. I would do quick weekend trips to the Caribbean, taking a Monday or Friday off and booking way in advance. I also took advantage of all the long weekend holidays in the States. Of course, I was lucky enough to have some flexibility with my work. As long as I got everything done on time I could get very creative with how I used my time off.
At first having a full time job and limited vacation seemed like a big obstacle for me. But I couldn't stop thinking about getting away from the city on my own adventures and with a little creativity and cooperation from my boss, I was able to do enough weekend trips to create content and build my page. Eventually I realized having my job and doing this on the side was actually a great way to start. It allowed me to work on my photography skills and create the content I wanted without having to worry about money – I could focus on my creativity.
I think this is SO important when you're starting out. Before anyone offers you any jobs in this field, you will need to prove yourself and build a portfolio. You will most likely not get any offers to work with brands until you have about 10,000 followers or subscribers and a page that speaks a common language, a brand, a clear image of who you are and what you are about. And even then you will most likely not be making money yet. That's why it's so important to have some sort of income, a part-time job, help from your family, etc.
And this takes time. Don't expect to start a profile, post a few pictures and get a ton of people to notice you immediately. It doesn't work like that, but it gets easier over time. It took me a year to gain my first 10,000 followers and only about a month or so to get to 20,000 after that. Ask any of your favorite bloggers about their first 10,000 followers or subscribers and they will tell you a similar story. That first 10,000 – it could take you a year or two – that's your trial period, your time to learn all the techniques and quirks and your own work process and just practice practice practice. It will not be as quick as you think so it's important not to get discouraged in this first stage.
And this is also why PASSION is so important.
To be really good at something, you need to spend hours and hours doing it. No one became an amazing photographer by chance or pure natural talent. No one gained hundreds of thousands of followers or regular readers on their blog overnight. And no one started getting paid to travel before they did years of it on their own first.
So picking something you are really passionate about is key. Don't pick a goal just because you saw someone else do it and it looked cool. Pick something you genuinely want to work on day and night. It's easy to look at travel influencers on Instagram and think they're living the life. Hopping from one luxury hotel to another, snapping some fun pictures and just having the best time. But this is all work and A LOT of it, and a lot of people want to do this. So if you are not passionate about it and ready to work your ass off, someone else will be there to take your spot.
Work, Work, Work
When I started out, I would take friends with me on my weekend trips. We'd just go to the beach, explore quaint little towns on various Caribbean islands and take a million pictures of each other. Although I had been doing photography for years, my travel photos were not that great at first. I never took any classes, I was completely self-taught on everything. I learned how to use a DSLR camera, to edit and do color grading in Lightroom all by myself.
At first I posted my work on Instagram just for fun. For at least a year, no one but my friends saw it or cared about it. It just wasn't that great. But during all that time I was constantly pushing myself to learn more and improve, to find my style and figure out what I wanted to say with my work. And I got better.
Eventually I got my break. One of my photos started getting shared all over the place and all of a sudden my page was getting noticed.
That's when I started to find my own style and people reacted to it. My page started growing quickly and I was gaining popularity in the travel community.
It's important to realize that this is not a typical career where you can send your resume somewhere and get "hired" to do it. This is a career you have to carve out for yourself. And you won't start getting paid to travel until much later. It's like getting an internship before you get a real job, except you build your own internship. You put in the work first, you learn the ropes, you build your portfolio… and eventually you will be able to use that to start making money.
Getting to your first 10,000 subscribers is the hardest part. After that you'll already know what works for you and you will just need to keep the momentum going. I was doing 1 trip per month which, if you think about it, is not that much at all. I was creating a lot of content on each trip and then gradually rolled it out day by day. You don't need to travel ALL the time! No one really does. It takes a lot of time to be able to sustain yourself and it's totally ok to start with just a little bit of travel time.
How Do I Get Paid To Travel?
It took me about 2 years to get to 100,000 followers and start making enough money from traveling. As with any other online advertising, brands pay you to promote their product. And brands pay you based on reach. The more people you can reach with your posts, the more they are willing to pay. I put my email in my bio and as soon as brands started noticing my work, they started sending me offers. I did not always accept them as some of them were just for free product.
As my following grew larger and larger, the offers started getting better and better and I started accepting them. Eventually I was making enough money that it did not make sense to work full time anymore. There are so many ways to make money when you grow a large enough following, and not only through Instagram. You can put ads and affiliate links on your blog, sell presets or courses, create content for brands, hotels etc. You can even create your own product. Every blogger uses their own model – you'll have to figure out what works best for you and your audience.
Aim High
All of this might seem really hard to get into, especially if you don't have a high-paying job. But remember you don't need to go somewhere exotic. Some of the best travel accounts I know started out by just exploring and photographing the area they live in. If you have a creative eye and practice enough, you can find beauty anywhere. Instagram is full of travelers now all going to the same ultra-popular expensive spots like Positano and Santorini. But as beautiful as those are, they get boring after a while. Think outside the box, use the fact that you live somewhere less-known to your advantage!
You won't know if something is possible until you try it. And if you don't aim high, you will definitely not know what you're truly capable of. Traveling for a living might seem like something really difficult to get into, and it's true! But you don't need to be wealthy to start, you just need to get creative and work around your circumstances. You need to be ready to spend a lot of time learning, practicing, and getting better. And if you know this is your passion and have the drive and motivation for it, you definitely should go for it!
LIKE THIS POST? SAVE IT ON PINTEREST!